Carla Blazer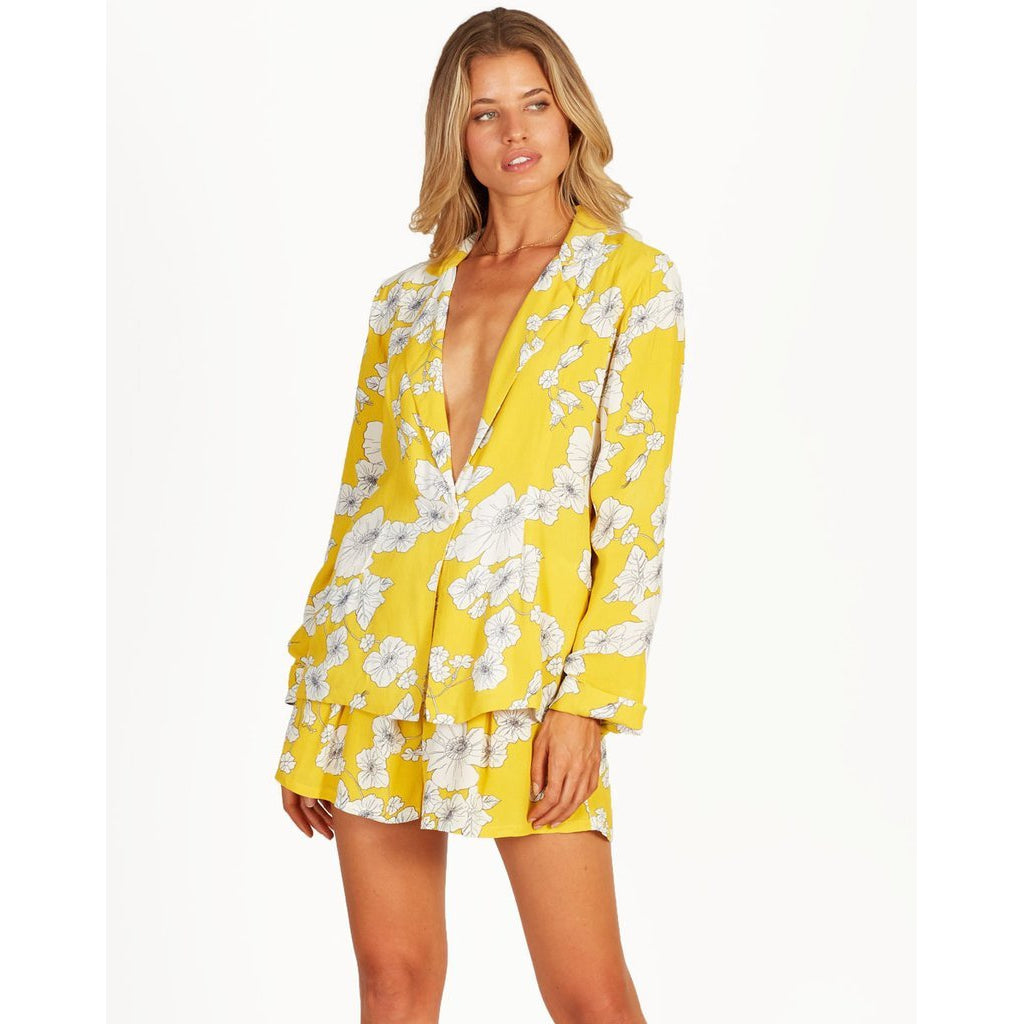 Designer: Cleobella
say YELLO to carla aka your new favorite blazer for the spring! she's the most magical shade of marigold with the prettiest floral pattern. carla is light and airy and perfection for the sunny days ahead. she pairs with just about whatever you'd like--any of your go to blues (short or long), mix her up with another patterned piece, or match her up with her mate, THE CARLA SHORTS! 
it's simple, carla can do no wrong!
material:
100% viscose shell

100% cotton lining
details:
white floral printed 
v neck collar
single button closure
double breasted
sizing:
model is wearing a size Small
product measurements: 36in bust, 40in hips, 25in sleeves, 27in length
the cleobella philosophy:
"cleobella's handmade process allows us the pleasure of personally working with local artisans and small factories, creating jobs and sustainable incomes around the world. We are committed to sustainable manufacturing practices and celebrate traditional craftsman techniques."