Darlin' Racer Tank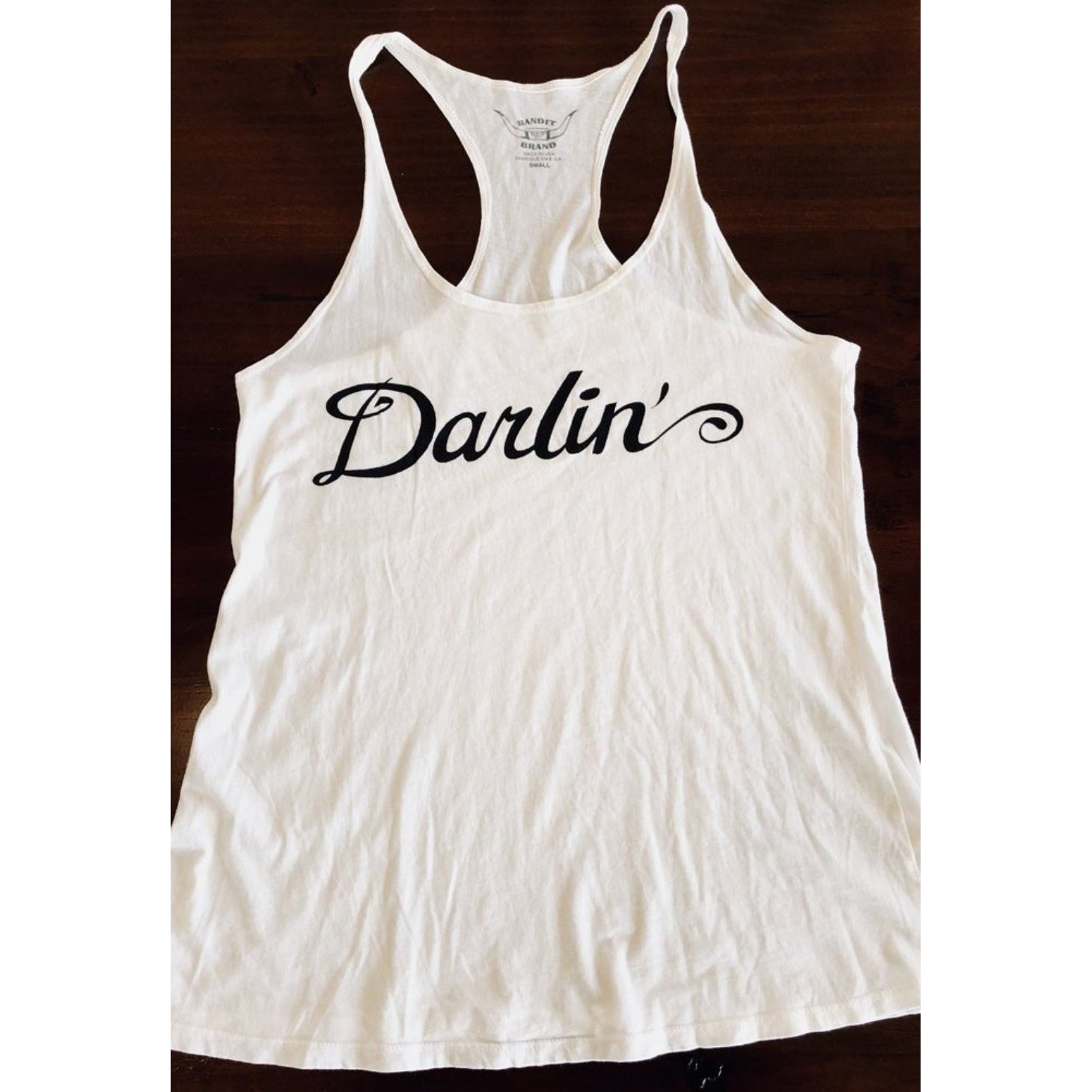 Designer: Bandit Brand
hello darlin'. you're just as lovely as you used to be. 
material:
sizing:
measurements:

            Small  Medium  Large  
Width     15"       16"       17"      
Length   27"       28"       29"
about bandit brand:
"bandit brand is made start to finish in the USA
we make nostalgic american vintage style t shirts. most t shirt art is vintage or hand drawn. no trends forecasting, no seasons, no cares of what's "hot" or "in style". just plain ol vintage style tees that are made to be genuinely loved by their owners. (Preferably while listening to Waylon Jennings or Black Sabbath).
each shirt is hand printed when ordered, that way we do our part in being sustainable and avoid waste.
the more you wear 'em the better they look.
based out of North Fork, CA"