Howard Crew Neck Tee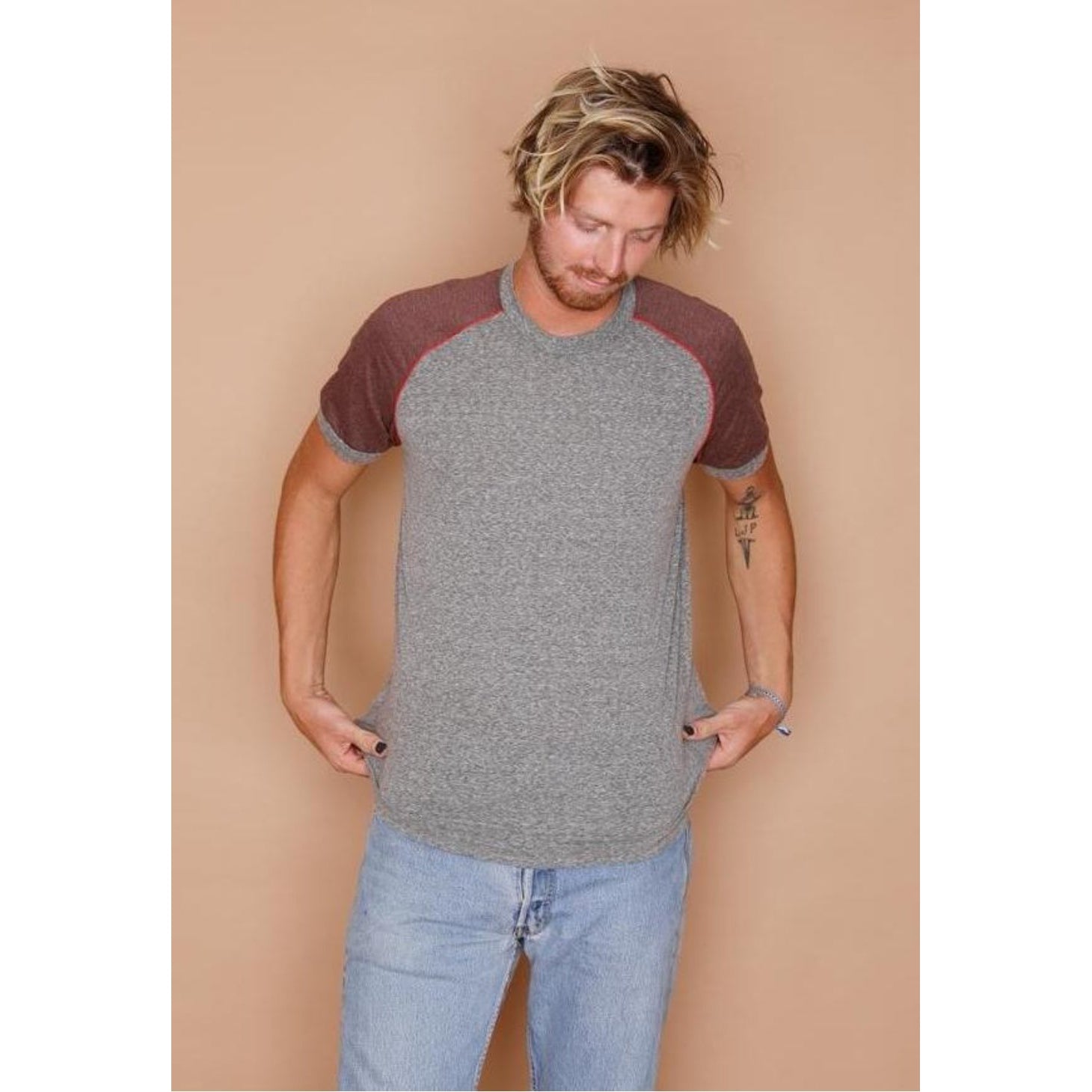 Designer: CAMP Collection
BOYS, we love you too!!
say hello to ericson rose's first MEN'S tee, howard. he's the raddest dad tee in all the land! and ladies, don't be shy, you can wear howard too--however YOU want!
material:
white:

60% cotton / 40% polyester

grey:

50% polyester / 25% cotton / 25% rayon
detail:
crew neck tee with 

contrast color raglan seam panels, neckband, and sleeve bands

locker loop at center back neck

manufactured in the USA
sizing:
MEN's sizing
fits true to size
model is 6'2" and wearing size large
ABOUT CAMP Collection:
inspired by the smell of fresh cut grass, color wars, contraband and that cute dude from cabin 14, Camp Collection is a reminder to always blaze your own trail, regardless of where life's adventures take you. Camp Collection is clothes you play in, no matter where you play or who you play with. we think being different is cool and fashion is about self-expression. so sing off- key during dinner, swim against the tide and streak in slow motion–we make rules just to break them. open the doors and open your mind. we don't build walls because life is too short to hide inside.